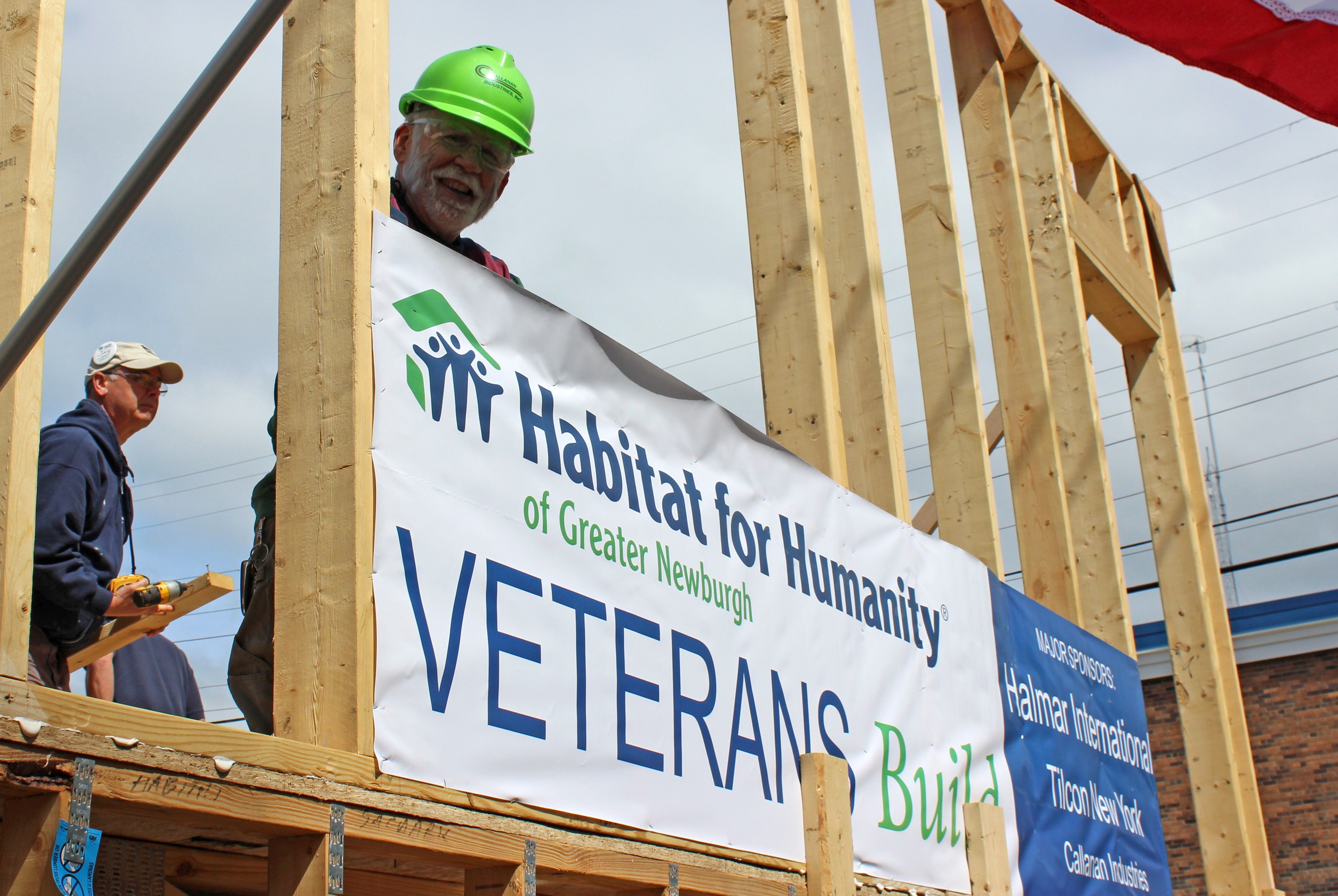 Virtual Walk for Housing Stop#3
Clark Street Veterans Build
Proudly Sponsored by Mary E. Nelligan
and Moulton Memorial Baptist Church
Day three of our virtual Walk for Housing takes us just west of our last stop to three new builds completed by Habitat Newburgh on Clark St. These houses were part of Habitat Newburgh's participation in the Veteran's build program. Habitat for Humanity's Veterans Build is a national initiative to provide housing solutions and volunteer and employment opportunities to U.S. veterans, military service members, and their families.
This project was also Habitat Newburgh's first venture in building houses that are ADA compliant. ADA compliant means adhering to regulations introduced by the Americans with Disabilities Act of 1990, making the houses more accessible to individuals who are disabled. These homes include features like ramps to get into the house, bedrooms located on the 1st floor, adjusted door handle, and light switch heights as well as "wheel in showers" in order to make them more accessible.
Clark St. also holds some milestones for the current Habitat Newburgh Staff. This was the first project that current Executive Director, Matt worked on as a volunteer before initially joining the staff as the Volunteer Coordinator, the first build Josh worked on as Site Coordinator after completing his term as an Americorps member and officially joining the staff, and were the first dedications Operations Manager Amy experienced.