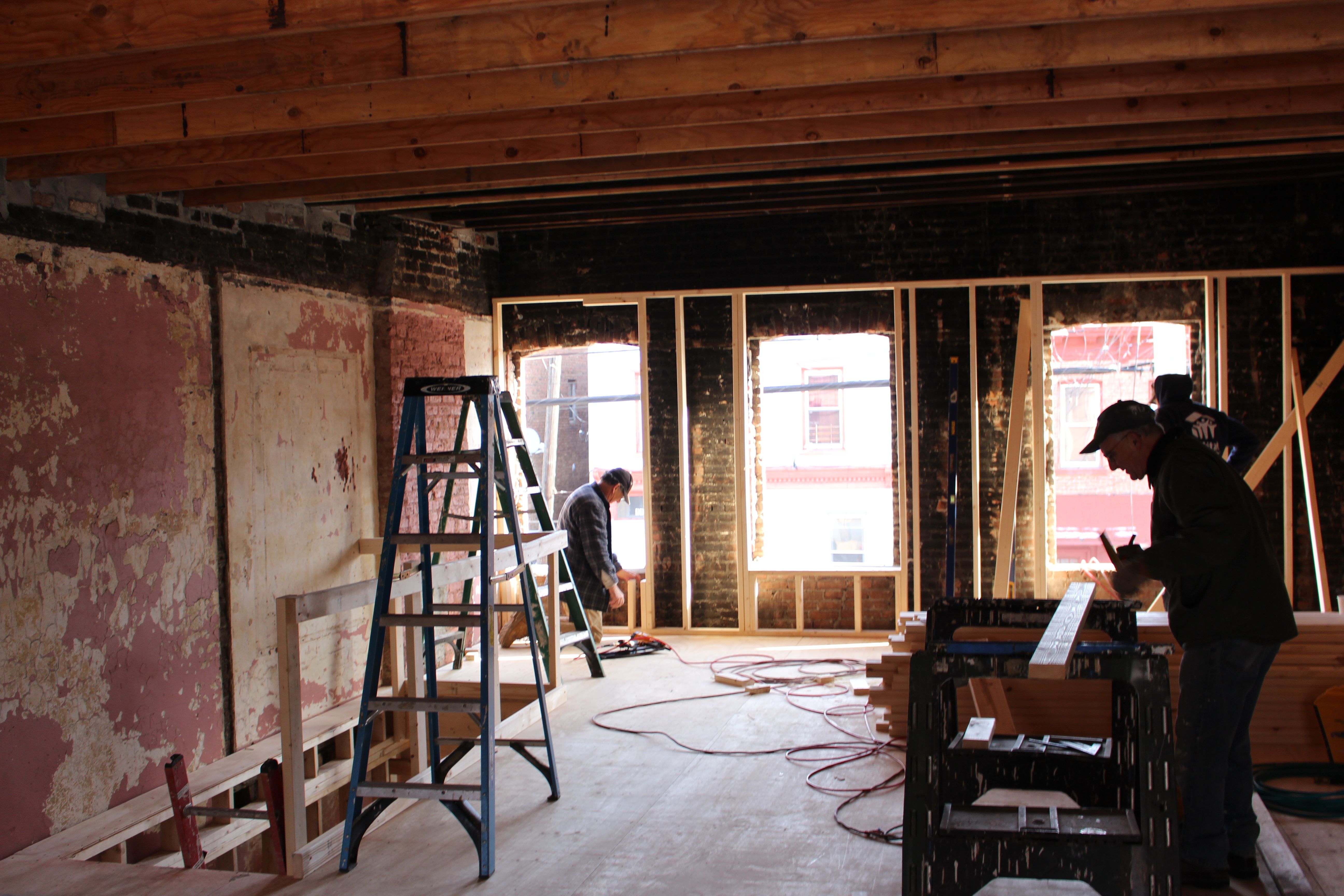 Our construction sites are as busy as ever in the winter months!  Our volunteers brave the cold and help out onsite every Wednesday through Saturday 8:00 to 1:00.
Here is an update on the current build sites:
We passed the Certificate of Occupancy Inspections at 324 Robinson and 126 and 124 William Street ! We can now begin the closing process on these three homes :)
At 122 William Street the plumbing finishes and other finishes such as trim are underway.
Flooring is installed and electric and plumbing mechanicals are being worked on in our 100th home at 118 William St.
Volunteers and staff are hard at work framing 116 William Street
We just took ownership of 114 William Street and preparations to pour the basement slab are being made.
We are in the planning phase of our upcoming Bridging Blocks Project- 2 rehabs and 4 new construction on N Miller and Johnston Streets.
We thank all of our volunteers that come out and work so hard to make Newburgh a better place each and every week.