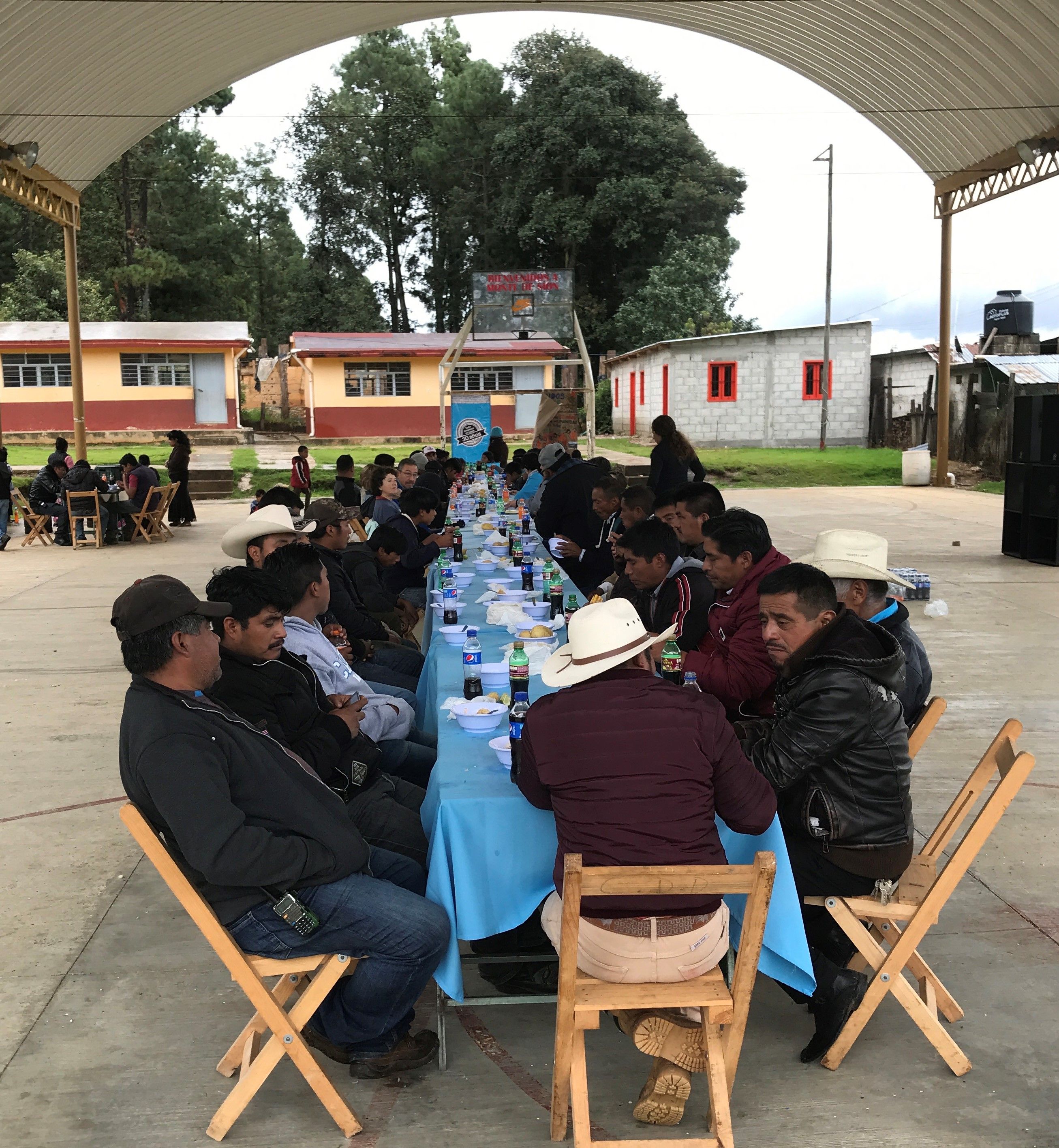 In celebration of Habitat Mexico's 30 years of work in the country, they invited affiliates from the U.S. who tithe to them on a Global Village trip to Chiapas, Mexico.  I was joined by representatives from Abilene, TX and Alexandria, MN as well as staff from Habitat International's Global Village and Tithe Departments to work on and tour their build projects.
We stayed in San Cristobal de las Casas, Chiapas.  Chiapas is the southernmost state in Mexico on the Guatemalan border and shares much in common with their southern neighbor.  It is a mountainous area with a large population of indigenous communities.   The village we worked in outside of San Cristobal was a Tzotzil community where they still speak their native language and Spanish is a second language for them.
To date, Habitat Mexico has constructed 74 homes in the area.   All are constructed with the families involved in the process of what they need and how they will use the house.  The construction is a one story, concrete block structure with a concrete floor and roof, designed to support additional stories if the family needs to and has the funds to do so in the future.  
We also took a cooking class while there, teaching us the local customs and foods.  I introduced the happy tortilla.  Habitat Mexico also gave us a tour of several houses in another community where they have been working for the past several years.  The communities are very appreciative of all the work that Habitat has done over the years and made us all feel grateful to have been part of the process of homeownership.  Whether it is English, Spanish, or Tzotzil: home, casa, or na, the importance of having one to call one's own is the same....