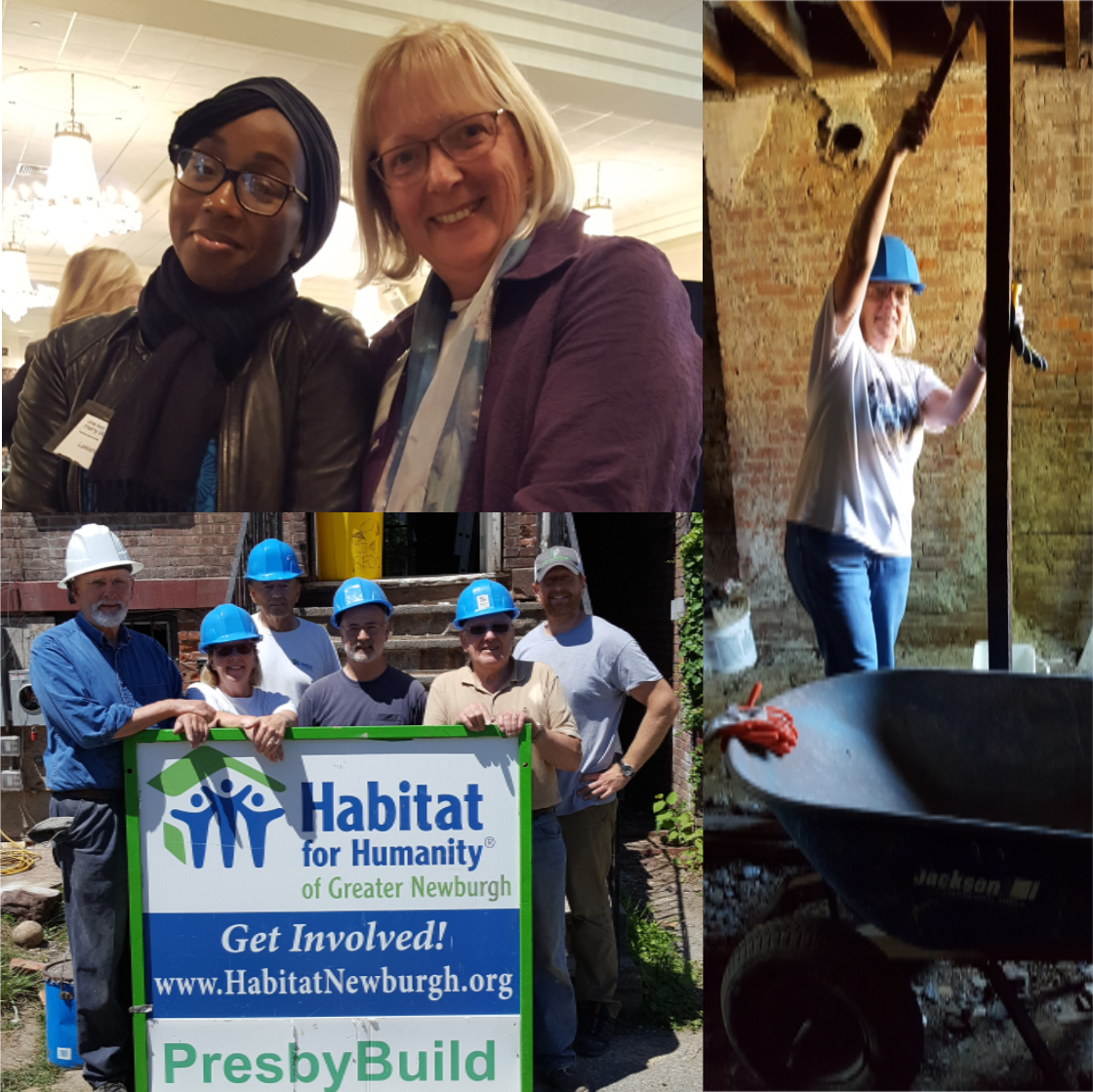 Do justice, Love kindness, Walk humbly
Lynn Brown's guiding scripture is Micah 6:8.
What does the Lord require of you
but to do justice, and to love kindness,
and to walk humbly with your God? Micah 6:8
She says that to her, doing justice means working to ensure that everyone has food, clothing, and a decent place to live. That is why Habitat Newburgh's work is an important part of how she puts her faith into action.
Lynn and her late husband Norm became involved with the very first PresbyBuild house, 202 South Street, about 12 years ago. Through their congregation at Philipstown Presbyterian, "the little church with the big heart," they were invited to attend a house dedication. After witnessing the joy and pride of the new homeowner family, they were hooked and began to participate in their church's volunteer days.
Lynn taught music for 34 years (26 of those years at Monroe Woodbury) and plays the flute. She volunteers on the construction site with her church group and as an individual, performs in the PresbyBuild talent show, joins her church team for the annual Walk for Housing, and served as a Table Captain at Habitat Newburgh's annual fundraising breakfast.
For her volunteering is a pleasure- she loves to learn new things, meet new people, work alongside home buyers, and always feel welcomed by the staff. Her absolute favorite thing is being able to see a house from day one to dedication day, and knowing that she was a small part of the transformation. For her church and those she volunteers alongside, she says that building together is an incomparable way to form and strengthen bonds as they work together, talk, laugh, and share an experience.
We are so grateful to have Lynn as a volunteer and advocate for Habitat Newburgh's work.