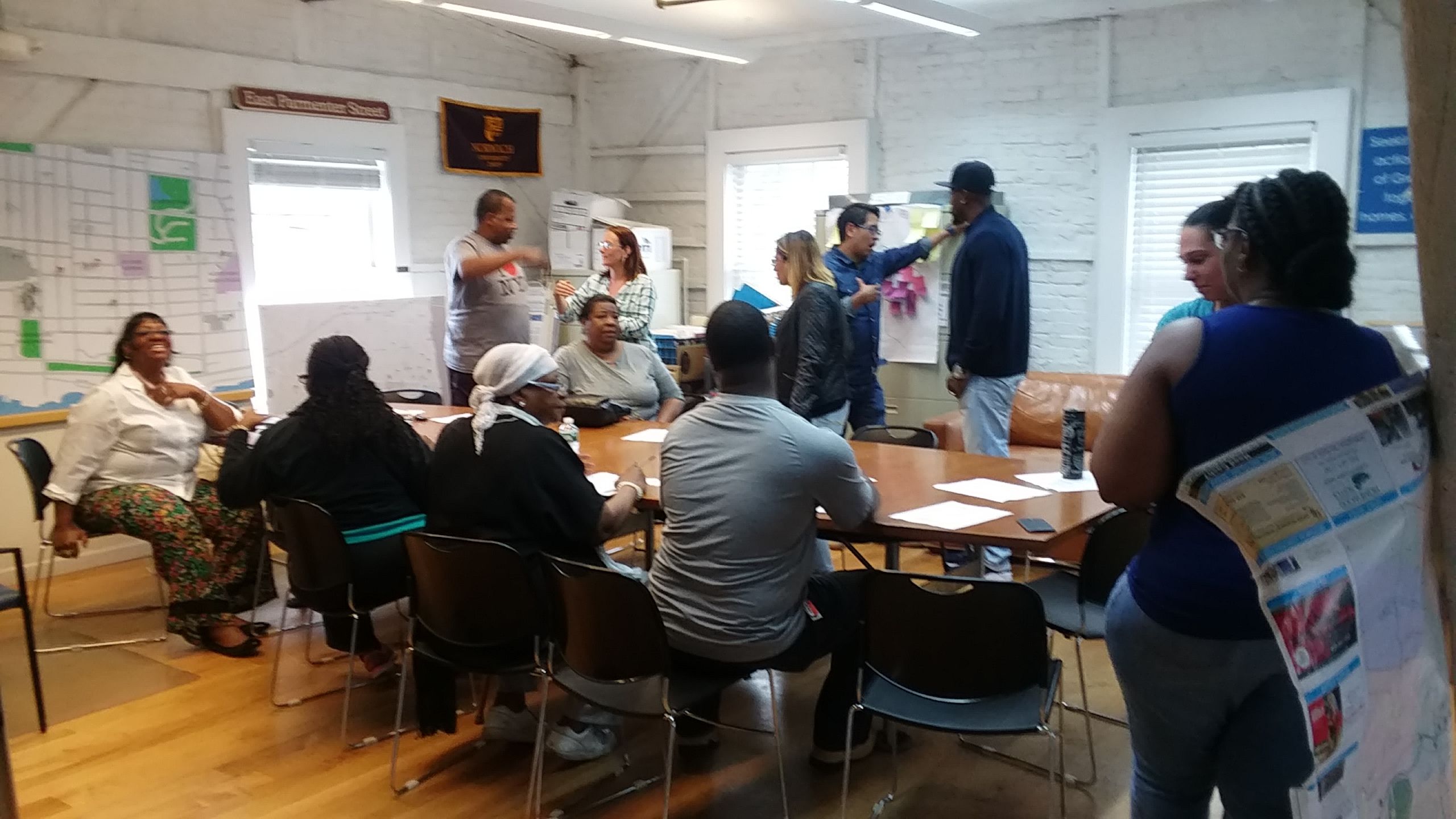 Habitat homeowners & neighbors win competitive grant from the Empire State Poverty Reduction Initiative
Last year, Habitat homeowners and their neighbors formed the Broadway River District Neighborhood Association, and ever since they have been hard at work improving and advocating for the place that they call home. They were recently awarded a grant of $14,000 from the Empire State Poverty Reduction Initiative (ESPRI) for beautification projects on their blocks.
Phase One of the proposal will include the creation of a communal garden shed on E. Parmenter Street which will include a lawnmower, snowblower, and gardening tools that will be shared by residents. The grant will also fund work on S. Miller Street, including planting shade trees and planting grass on the road verge between the sidewalk and the street. The BRDNA will also offer mini-grants to residents on S. Miller Street in need of assistance with porch repair.
After deciding to apply for the ESPRI grant, the association held brainstorming sessions where they asked residents to identify their biggest needs. The group then brainstormed solutions to the challenges that were identified. With the support of Habitat Newburgh staff and the New York Civic Engagement Table, these solutions were written into a grant proposal and submitted. The ESPRI steering committee was looking specifically for grass-roots proposals where community residents themselves were identifying their own needs and were actively involved in creating solutions.
Congratulations to the Broadway River District Neighborhood Association on their continued success! We are very excited to see all of the positive changes that local residents have accomplished and will continue to expand on as they organize for a common purpose.