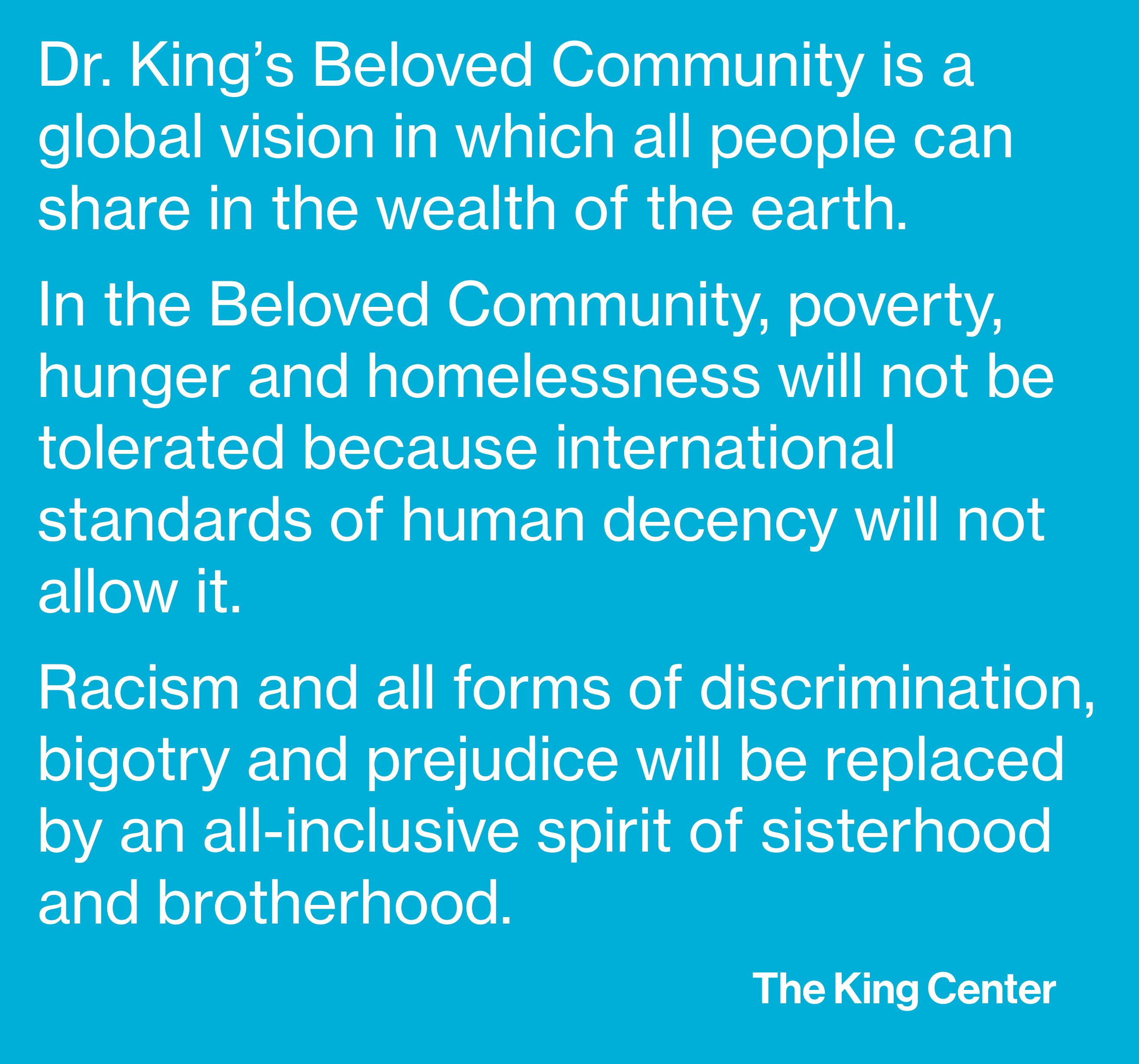 This April marks two significant 50th anniversaries—the assassination of Dr. Rev. Martin Luther King Jr. and the passage of the Civil Rights Act of 1968 (which is also known as the Fair Housing Act). To honor Dr. King's legacy and to have a platform for continued deep conversations about the affordable housing crisis and obstacles to fair housing faced across our nation, Habitat International is spotlighting the role our work plays in creating Dr. King's vision of a Beloved Community.
In its simplest terms his vision of a Beloved Community is a society based on justice, inclusiveness and love of one's fellow human beings. Jonathan Reckford, CEO Habitat International, shares "For more than 40 years, we at Habitat have worked hard to help create such a community with the belief that making homeownership accessible and affordable for low-income families is a critical component to helping create the future Dr. King hoped and worked for." I concur with him that the work we do is a critical component of helping to create the Beloved Community.
For me, it isn't just the reality of making homeownership a possibility for the families with whom we partner, it's the way in which we go about making that happen. All types of people from all walks of life join together to build homes and to support families as they gain the confidence and skills to become homeowners. People who believe in building something better put their faith and committment into action. Barriers that so often separate us—religious, socio-economic, political, racial, cultural—fall away as we work together.
I have often said that I believe Dr. King would feel very comfortable building with us. I do believe that he would witness and experience a glimpse of that Beloved Community. May we continue to work together—putting God's love into action—to move us ever closer to more than just a glimpse.