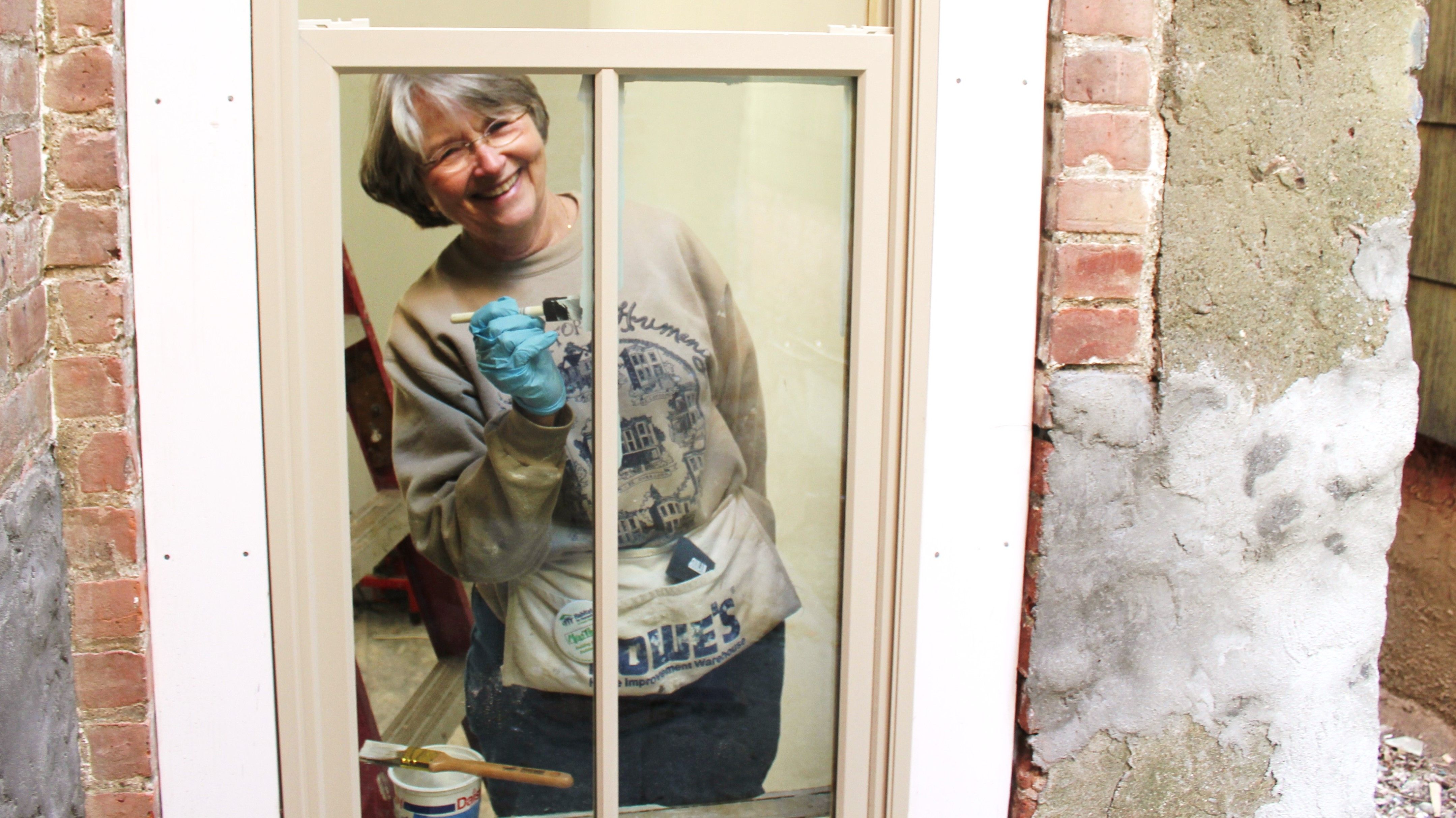 Martha Hasbrouck walks in the Habitat Newburgh Walk for Housing each year simply because of the great opportunity to help the community.
Martha was encouraged by a friend, Kathy, to participate in one of the first Walks for Housing, and she immediately got on board. "It was simple, and I thought to myself, why not?" she said. "It's for a good cause."
Martha's church has also been supportive of her volunteer work with Habitat. She has gotten attendees of the Moulton Memorial Baptist Church in Newburgh to participate in the Walk over the years. Additionally, in 2013, the church dedicated a home on East Parmenter Street to Fred and Betsy Jadrosich. They contributed $150,000 for a Full House Sponsorship to build the home, which they paid off in increments.
This year, they will be the Walk's lead sponsor with a whopping $3,000 donation. Martha could not be happier with her church's generosity.
"I wondered if I could get my church to donate money, and I was ecstatic to get money," she said. "The chairman of the church's Board of Trustees called and it was something I didn't expect."
Her late husband Jay was also greatly involved with Habitat Newburgh. As a longtime volunteer, he worked on the construction site and would always help with the Walk and put up signage to promote the event. The more he worked on the site, the more Habitat Newburgh and its volunteers came to mean to him. After his death, Martha took a break from the Walk committee and focused on being an advocate for families. Sue Varden eventually convinced her to rejoin.
"I started out with Habitat by walking and now it's a great thing for me to see us raise money and see families walk together," Martha said.