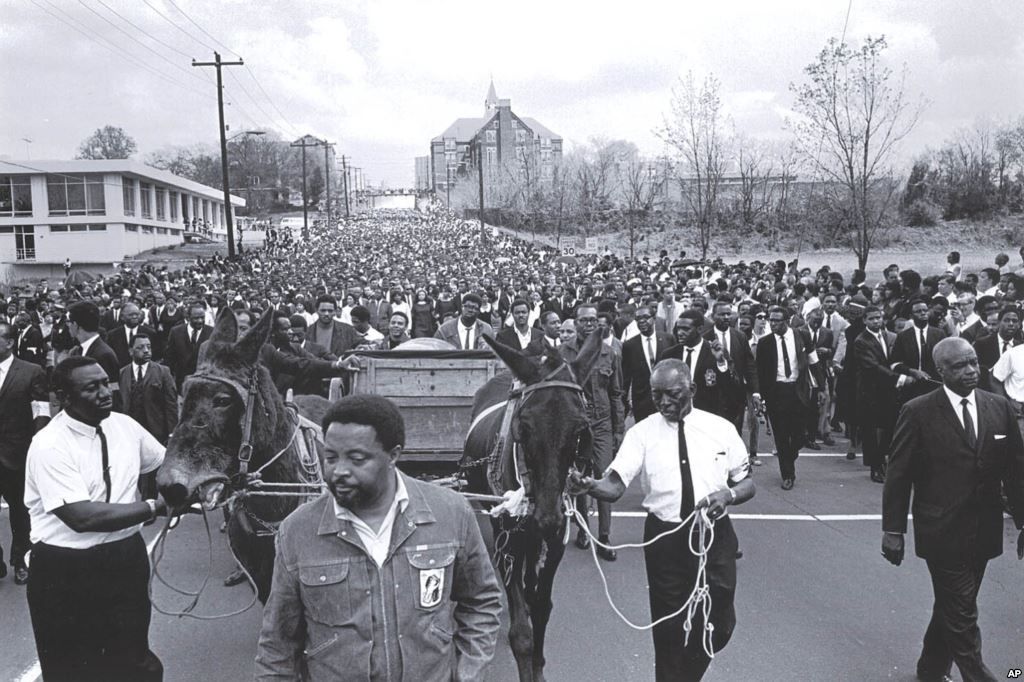 Fifty years ago this month, I watched a farm wagon, drawn by two mules and bearing the body of the Rev. Dr. Martin Luther King, Jr., move slowly along an Atlanta avenue, a path between the surging sea of humanity that bordered it. I was there, along with the Dean of Yale Divinity School, to represent the school, as President of its student body, to honor the martyred man, and to reaffirm his commitment to what he often called the "beloved community."
My recollection of this experience occurs amid the high holy days of the Jewish and Christian communities. Jews (and many Christians) remember and celebrate their archetypal journey from slavery to freedom along a pathway amid a surging sea. And Christians sing Alleluias in celebration that God's love is stronger than death. King's vision of the beloved community was grounded on these holy notions of liberation, freedom and love, not merely for some, but for all humanity of whatever race or faith, economic circumstances or gender. He knew that the pathway of non-violence, truthfulness and compassion required courage and persistence, and that in the long run there is no other way for the healing of the world.
Habitat for Humanity's mission statement reads, "Seeking to put God's love into action, we build houses, community and hope." Lately, I've added "joy" to the list. We speak of God, the liberator and lover of all. And, like Martin King, we welcome people of all faiths and quests, as together we seek to build the portion of the beloved community to which we are called in our own time and place.
Shalom, Salaam, Peace,
Rev. Dr. Deke Spierling, President
Habitat for Humanity of Greater Newburgh