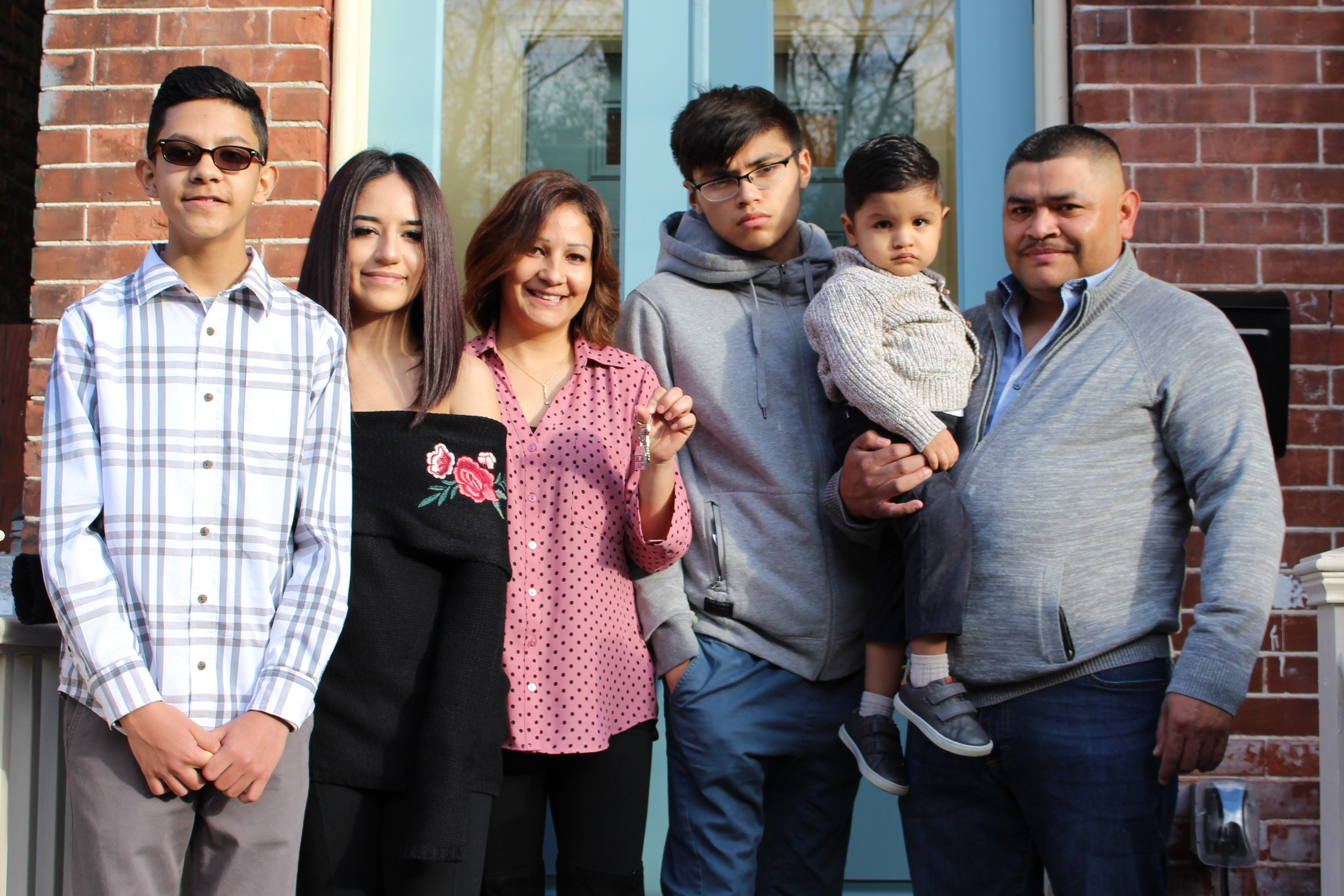 Sponsored by M&T Bank
Built with lumber from the 2016 Rockefeller Center Christmas Tree®
On December 1, we dedicated 30 S. Miller Street. Sponsored by M&T Bank, this is Habitat Newburgh's 90th completed home.
Lumber from the 2016 Rockefeller Center Christmas Tree® is built into the walls of this house. In a nearly decade-long tradition, Tishman Speyer, the owner and manager of Rockefeller Center, has donated lumber from the tree to Habitat for Humanity. This is the third time that this holiday symbol has become part of a Habitat home in Newburgh.
"Every house has its own story — how it was built, the people who constructed it, the family that calls it home. And for this house, Habitat for Humanity of Greater Newburgh's 90th home, which M&T Bank was proud to sponsor, its story is made extra special not only because it's a milestone, but also because of the lumber used inside it," said Mark Stellwag, M&T Bank regional president for the Hudson Valley. "The 2016 Rockefeller Center Tree was admired by millions and now it lives on here in the Hudson Valley. Congratulations to Habitat Newburgh on its 90th completed home, and best of luck to the new homeowners who will fill this house with their own stories and memories."
Cathy Collins, Habitat Newburgh Executive Director, says, "We are so excited to be marking the milestone of our 90th completed house today. It is fitting that the Rockefeller Center Christmas Tree is being recycled and given new life as a part of this house, as this house is one of five gut rehabs that Habitat Newburgh is giving new life on this block. Thank you to our long-time partners at M&T Bank, and thank you to the many hearts and hands that went into building this house."
If you are interested in becoming a homeowner or a volunteer with Habitat Newburgh, visit habitatnewburgh.org or call (845) 568-6035.