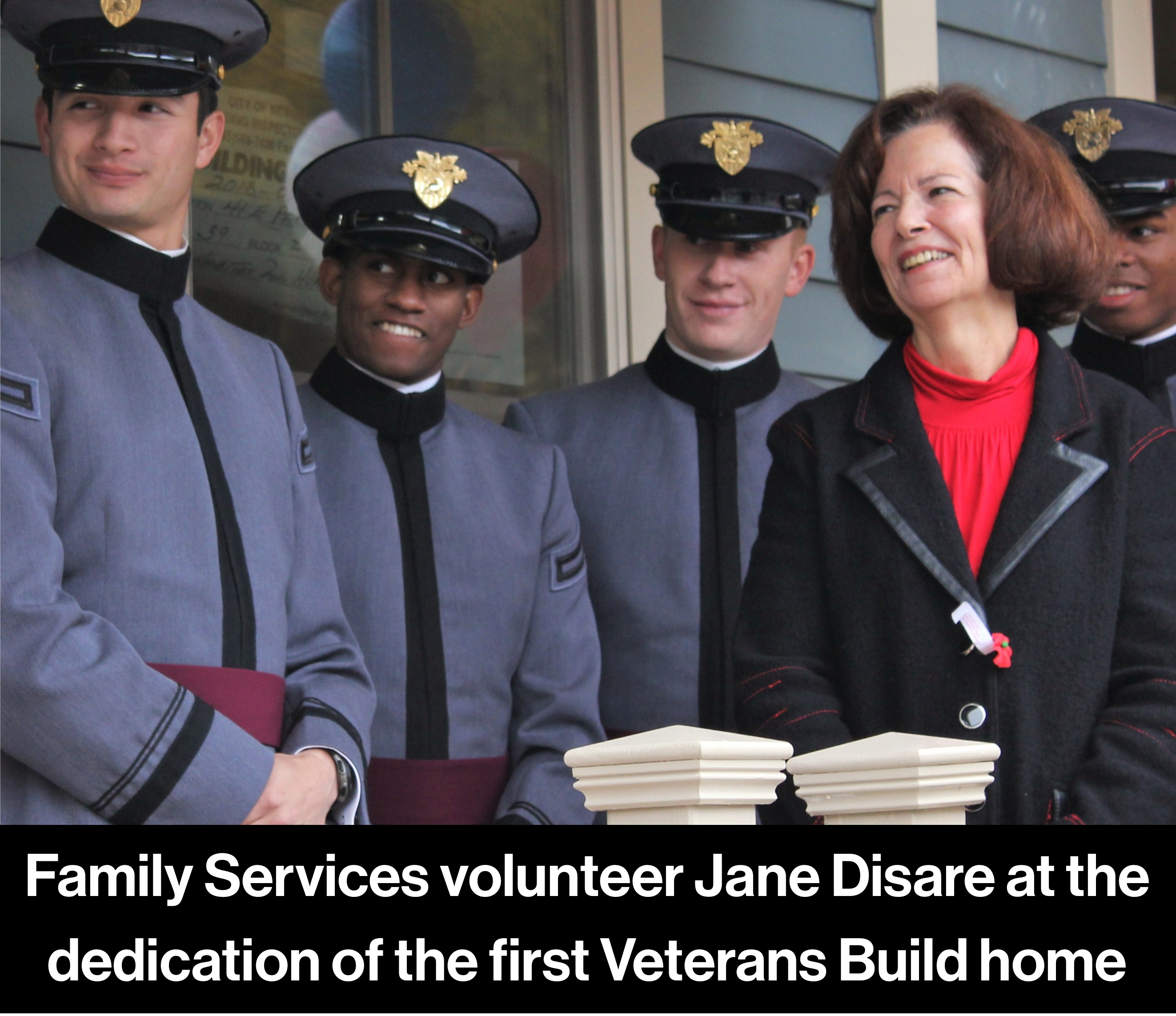 The overlapping environment of Habitat Newburgh can become hectic very quickly. Operating as a construction, family services, community development, and retail (Habitat ReStore) organization, the work load at Habitat Newburgh can be taxing, even for volunteers. This makes the immensely positive volunteer Jane Disare that much more impressive. Jane has been lending a hand to Habitat Newburgh for five years now in varying capacities, most recently as the chairperson of the Family Support Committee. Throughout her years with us, Jane's patience and positivity has been a blessing.
Originally hailing from Middletown, PA, Jane and her family moved to Newburgh for her junior year of high school. Transferring during one's teenage years to a new high school can be extremely intimidating, however Jane says she, "had the best experience at NFA (Newburgh Free Academy." After graduating, Jane pursued her passion for literature and language while attaining her Bachelors of English, which in turn led her into the classroom as a teacher and eventually to a Masters of Library Sciences. Over Jane's professional career she become involved in the educational systems in Syracuse, Arlington, Shenandoah, and Cornwall, where her positivity left its mark on her colleagues and students.
After retiring eight years ago, she was persuaded by long-time Habitat volunteer Vivian Yettru (whom Jane calls, "a role model") to become involved with our organization. The advice paid off for the Habitat Newburgh community, as we have had the pleasure of Jane's services as a construction volunteer and committee member.
Unsurprisingly, Jane considers the biggest benefit to be working with families and fellow volunteers throughout the home buying process. Jane's skill set comes shining through when working with the families and colleagues, as she utilizes her positivity and attention to the Habitat for Humanity mission. As Jane puts it, volunteering with Habitat Newburgh "opens your eyes to the gifts every individual brings to the table in terms of building community."
When not spending hours volunteering her time, Jane enjoys traveling, hiking, gardening and connecting with her friends and family. When discussing how she stays positive, Jane quoted Henry Miller, who said, "One's destination is never a place, but rather a new way of looking at things." Thank you Jane for bringing your ever fresh perspectives to the Habitat Newburgh community.