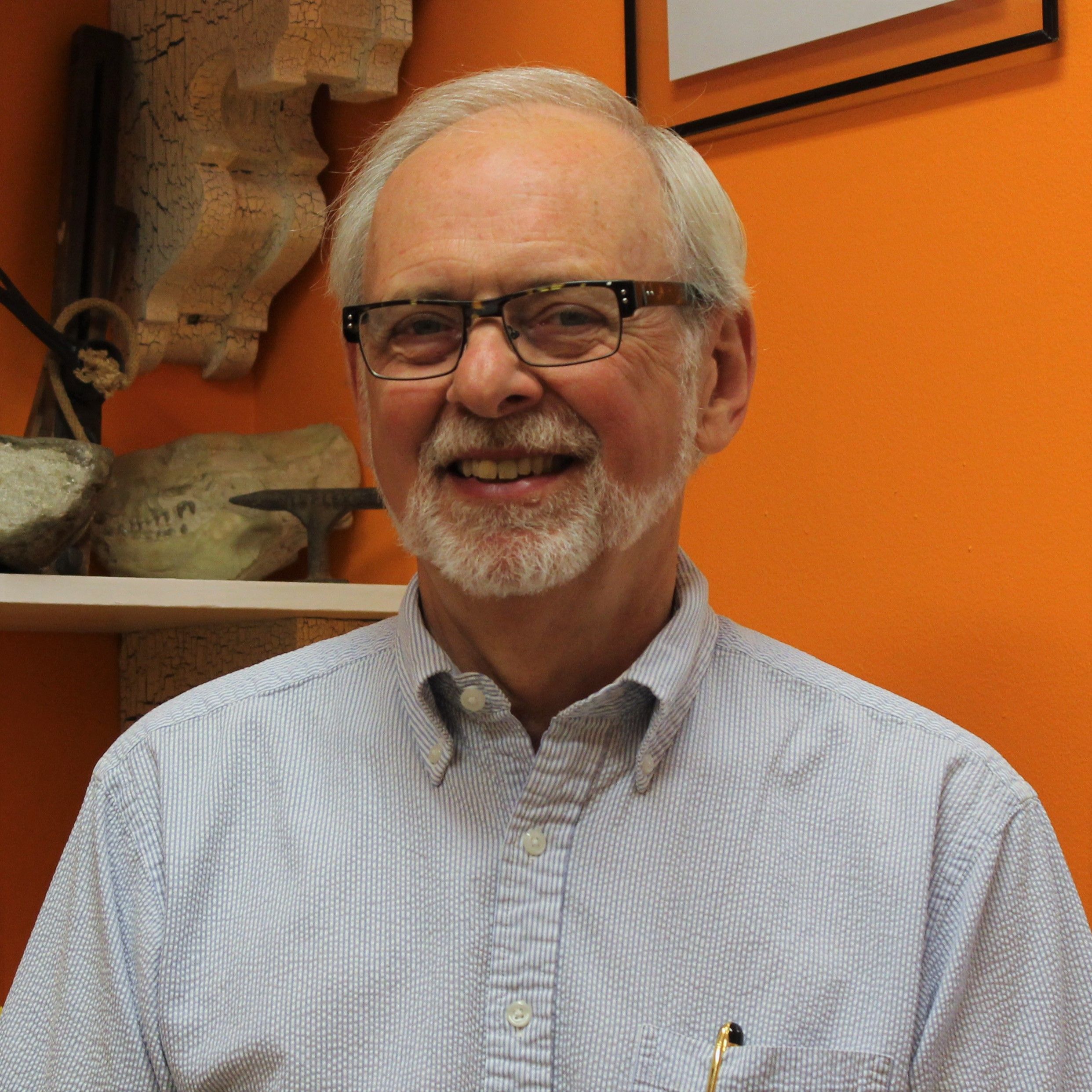 Most volunteers who have attended a coffee break have probably been inspired by the words of Habitat Newburgh's unofficial chaplain, Deke Spierling. Every Wednesday and Saturday, Deke leads all of our site volunteers in a reflection and a prayer before work resumes.
Deke joined Habitat Newburgh in 2002, while he was serving as the interim pastor at Cornwall Presbyterian Church. He attended an interest meeting that soon bloomed into the PresbyBuild coalition. In addition to his duties as chaplain, Deke has volunteered onsite, served on several committees, chaired the Faith Relations Committee, and is currently serving his second term on the Board and is the 1st Vice President.
In his retirement, Deke sees Habitat as his vocation and the Habitat family as his parish. "There is almost something sacramental about coffee break. A sense of fellowship and open arms. The literal breaking of bread. A sense of community and connection." He shares that for him, some of the most rewarding moments in his service have come from these connections, such as a recently widowed volunteer who found the community and Deke's bi-weekly messages at coffee break to be a source of healing, or the homebuyer who thanked him for his words of encouragement and inspiration.
Habitat for Humanity International has said that Christianity is the center, but not the border. This is a sentiment that resonates deeply with Deke. He endeavors to create a welcoming environment for all who work together towards our common purpose. For him, faith is not about building walls, it is not about self-aggrandizement, it is about trying to live a moral life.
Deke says that his commitment to Habitat is rooted in his love of the diversity of people and hope that he sees in Newburgh. He says, "We are meeting a critical need. Ours is a very concrete, focused mission. At Habitat we have to negotiate a lot of things, but we never have to negotiate our mission. I look at the capacity that has been built in 15 years, and I think it's extraordinary."