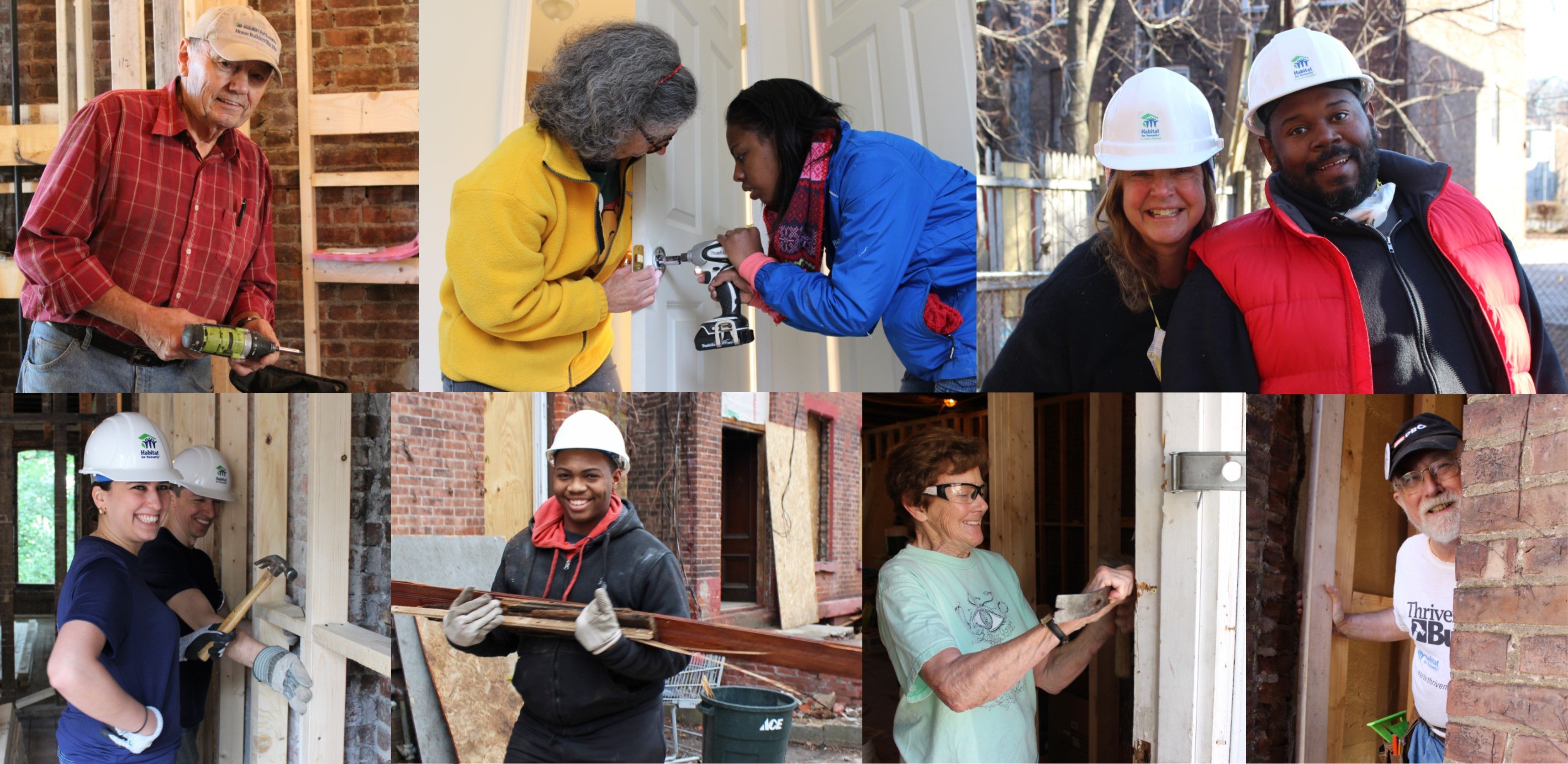 Want to do something for yourself? Try doing something for others!
When you volunteer...
1.) Your health benefits.
People who volunteer tend to experience fewer aches and pains and less disease.
Volunteering reduces stress, which is beneficial to your health and well-being.
Giving time to help others protects overall health twice as much as aspirin protects against heart disease.
People 55 and older who volunteer have a 44% lower likelihood of dying, and that's after sifting out all other factors—physical health, excercise, gender, smoking, marital status. This is a stronger effect than exercising 4 times a week!
Volunteering improves cognitive function and can stave off cognitive decline.
Teens who volunteer show reduced risk of depression, suicide, pregnancy, drug-use, and failing school. They also exhibit higher self-esteem and greater social competence.
2.) Your happiness benefits.
Helping others releases dopamine in the brain—giving volunteers what researchers call a natural 'helper's high.'
Volunteering decreases the risk of depression by increasing social interaction and building a support network based on common interests and values.
Helping others is associated with lowered anxiety.
Volunteers report higher feelings of energy, strength, and self-worth than non-volunteers.
3.) Your social life benefits.
Volunteering is great way to meet new people and make new friends.
Be a part of a diverse community of people with shared values working towards a greater good.
See your neighborhood in a new light and expand your social horizons. Habitat sites are an ideal place to speak to someone you may never otherwise have crossed paths with.
4.) Your career benefits.
Volunteering is a great way to learn new skills, and a way to practice teaching others. It can open the door to new learning opportunities that you may have never otherwise considered. It can be an opportunity to discover hidden talents and build your resume and your network.
Gain confidence by trying something new, taking on a challenge, and achieving a goal.
73% of employers would choose a candidate with volunteer experience over a candidate without.
94% of employers believe volunteering helps increase job skills.
5.) You make an impact!
Volunteers provide a huge value to non-profits. In New York, the average hour of volunteer labor is valued at $28/hour. With our volunteers giving over 27,000 hours last fiscal year- that's a value of approximately $750,000!
When we speak to homeowners, many say that they were inspired to keep going by the volunteers who built alongside them onsite, who counseled them through the mortgage process, and who showed up and helped them to build a new home for their family.
Habitat homeowners build strength, stability, and self-reliance through homeownership and it wouldn't happen without volunteers!
...and IT'S FUN!
No matter where your talents and interests lie, Habitat Newburgh needs your help! Volunteers are crucial to our organization's success and the success of the homeowner families that we partner with. We are active year-round, with multiple construction sites, fundraising events, homeownership outreach and classes, a busy ReStore open Wednesday through Saturday, and more. Whether you want to swing a hammer onsite, price new merchandise at the ReStore, or mastermind an awesome event, we would love to welcome you to our volunteer community- the Habitat family.
Get started! Contact Volunteer Coordinator Matt Arbolino at (845) 568-6035 x110 or marbolino@habitatnewburgh.org. Sign up for the construction site at newburgh.volunteerhub.com