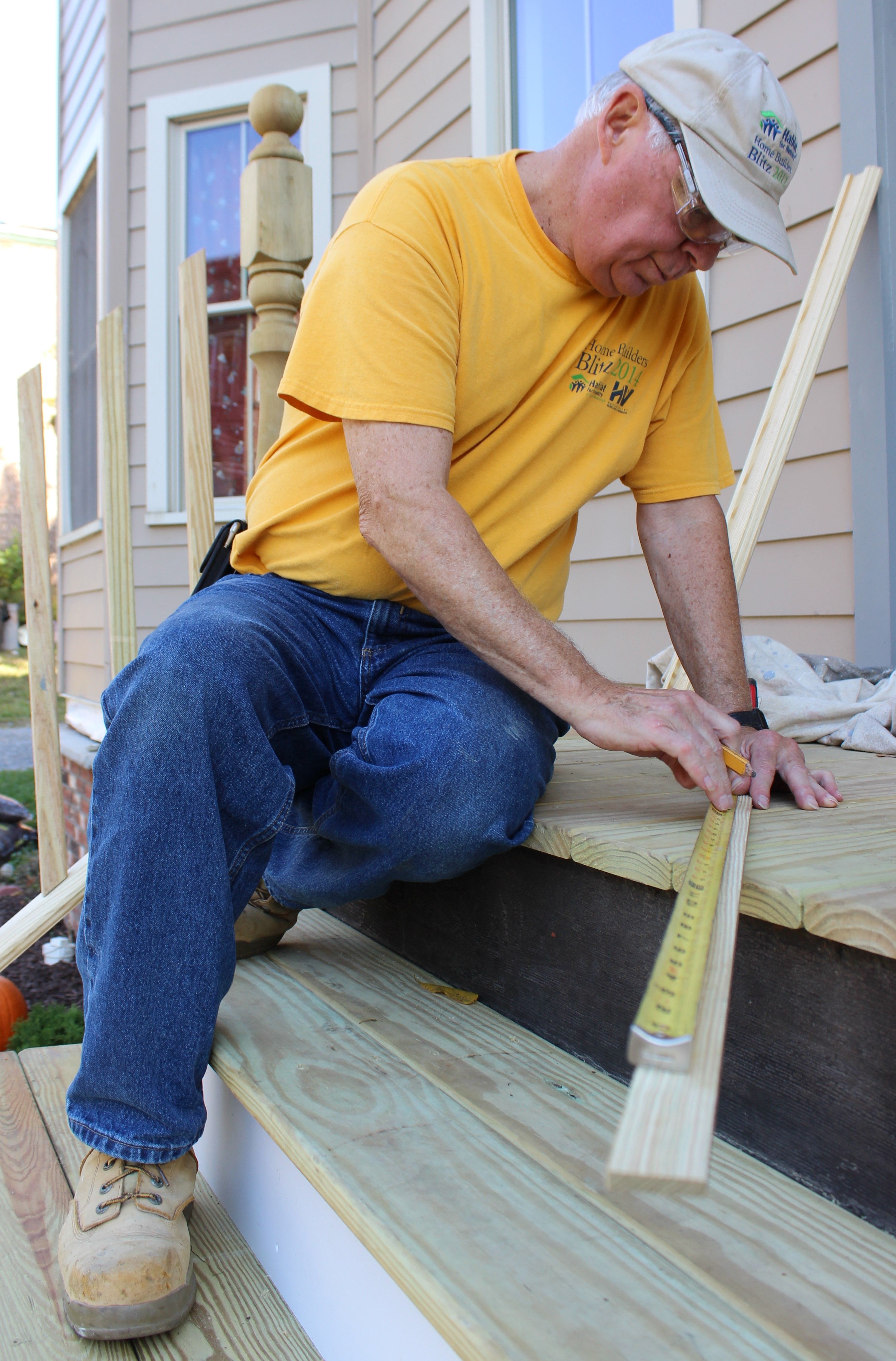 The Newburgh Free Academy class of '64 is a popular one here at Habitat Newburgh. The graduating class of this year is well represented, as a consistent group of volunteers have been lending a hand to the community since the inception of Habitat for Humanity of Greater Newburgh back in 1999. This month we sat down with Allen Galloway, a born and bred Newburgher and Habitat regular since 2009.
There is no minimum construction knowledge necessary to volunteer with our organization. In fact, some individuals who originally came to us with zero building experience have gained enough skills through their volunteering that they've gone on to renovate their own homes. Allen Galloway is not such a volunteer. Fellow long time volunteer and alum of NFA's 1964 class, Dave McTamany, asked Allen to become involved knowing he had built his own house back in the 1980's. Allen, who was looking to stay active after his previous career at IBM, gladly enlisted.
Allen now is one of Habitat Newburgh's most consistent site volunteers. Part of what Allen enjoys about giving back to his hometown community is seeing the ways in which people are put in a position to better their own situation. Allen reflected on a Habitat homeowner who started in a homeless shelter and worked with our organization and community to become an owner of their own home. The fact that volunteers are able to work side-by-side with Habitat homeowners is a special part of the process for Allen.
We asked Allen what he would like to see return to Newburgh and we received a response we are used to hearing: "I wish they'd bring back Lloyd's shopping center." Allen reminisced about taking his daughter to get her photo taken at Lloyd's, a tradition many Newburgher's remember. This hope for local business returning to Newburgh is a common desire for many residents. With volunteers like Allen Galloway putting in the effort and time that he does, he's helping to create an environment where individuals want to both live and work. The Newburgh community is indebted and grateful to Allen for all he does.