 Gail Robinson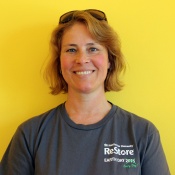 Gail has lived in the Hudson Valley since 2001. She took a job at the ReStore because she believes in the mission of Habitat Newburgh. Gail's first build on a Habitat house was in 1990 in Louisiana, and she has been a supporter of Habitat for Humanity ever since.
subscribe to our newsletter
Click the link below to sign up to receive our newsletter.