 Cathy Collins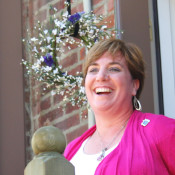 I have had the privilege of serving most of my professional life as an Executive Director for innovative non-profits, including the Eleanor Roosevelt Center at Val-Kill, Positive Atmosphere Reaches Kids (PARK) where I oversaw a multi-million dollar renovation of our entire facility, and as the first Executive Director for the Racial & Cultural Diversity Commission for the City of Little Rock (Arkansas). I learned how to efficiently run an organization with volunteers when I managed an Arkansas gubernatorial primary campaign as the only paid staff person. And I taught jr. high, high school and college students about international cultures and issues, history, and government.
I honed my skills and understanding of organizational dynamics and social justice through my doctorate in Human and Organizational Systems. My experience in the Mississippi Delta region of Arkansas, the hollows of Appalachia, my studies in India, and living in the Muslim country of Sénégal , West Africa sensitized me to the realities of poverty housing.I value the opportunity to serve as Habitat Newburgh's Executive Director. It allows me to us my professional skills, experience, and education in service to my passion to create transformative social justice that builds community and fosters human dignity. And I get to do it without hiding the fact that I am guided by my deep faith and call to put God's love into action.
subscribe to our newsletter
Click the link below to sign up to receive our newsletter.