 Saby Montoya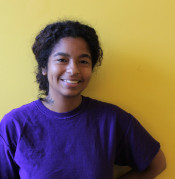 Saby was born and raised in Newburgh. She sees Habitat Newburgh's work as a way for the community to be revitalized, and is excited to be a part of an organization that is building homes and helping local families build better lives. Saby will be working closely with Family Services Coordinator Milagros Flores to support the work of the Family Services department. She is bilingual and is currently pursuing a degree in social work. Saby hopes to continue a career in the nonprofit and social services sector and is looking forward to gaining technical expertise as well as working directly with homeowner families.
subscribe to our newsletter
Click the link below to sign up to receive our newsletter.