 Matthew Rodrigs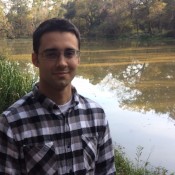 I will be a VISTA for project development this year. I am enthusiastic about volunteerism and I have done social work in Indonesia and Turkey. I graduated from Bowdoin College with a major in economics and a minor in English.
The Hudson Valley is an incredible place to work and live. I am happy to be here with an organization that puts faith into action.
What is AmeriCorps VISTA?
AmeriCorps VISTA (Volunteers In Service To America) taps the skills, talents, and passion of more than 8,000 Americans annually to support community efforts to overcome poverty. The program's nationwide corps of AmeriCorps VISTA members commits full-time for a year at nonprofit organizations or local government agencies to build the capacity of these organizations to carry out programs that tackle poverty.
subscribe to our newsletter
Click the link below to sign up to receive our newsletter.