 Liam Chasteen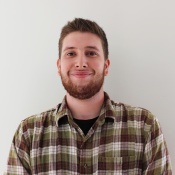 If Liam looks familiar, that's because he isn't a new face here at Habitat Newburgh! Liam has worked at the ReStore as a donation truck driver for the past year, and is excited to be taking on the new role of Construction Crew Leader. A Newburgh native, Liam attended Newburgh Free Academy and volunteered with Habitat Newburgh with JROTC. He is looking forward to the opportunity to learn new skills, help people, and gain good experience through AmeriCorps while he works towards a degree in Criminal Justice.
subscribe to our newsletter
Click the link below to sign up to receive our newsletter.