 Emily Ortiz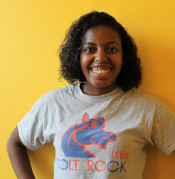 Emily is an AmeriCorps alum who recently finished a term of service with Hudson River Healthcare. As a team building activity, Emily organized a group of 20 HRH AmeriCorps members to come out and volunteer with Habitat Newburgh. She enjoyed the experience and when she decided to do another year of AmeriCorps, she applied with Habitat Newburgh. Emily is from Walden, NY, and has an associates degree in business, and plans to pursue a bachelors as a fashion major at FIT after her AmeriCorps service is completed. She is looking forward to learning new skills and continuing to help people and serve the community.
subscribe to our newsletter
Click the link below to sign up to receive our newsletter.