 Carly Walag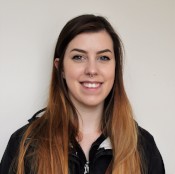 Carly Walag brings her retail experience with CVS as an Inventory Specialist/Pharmacy Technician. Carly earned her Associates Degree in Biology from SUNY OCC. She is an avid rock climber, you can often find her hanging off of cliffs in the 'Gunks.
subscribe to our newsletter
Click the link below to sign up to receive our newsletter.